Islex manufactures plastic tanks for water treatment, water storage and chemical storage – custom designed and fabricated in accordance with DVS 2205 standard to our customer's requirements. The storage of water requires a tank to withhold the pressure, under the given operating condition. This is relatively simple, and can be achieved without any consideration of the relationship between the water and the plastic being used to contain it.
When considering the storage of chemicals however, the relationship between the plastic tank and its contents is of high importance. The type of chemical, its concentration in solution, and the temperature it is stored at all play a role in determining the type of plastic that is suitable for containing it. Ignoring this relationship can result in Environmental Stress Cracking (ESC), and premature failure of the tank.
For the various plastic needs in chemical or water storage, we create self supporting round tanks manufactured in either PE or PP and steel framed rectangular tanks manufactured in PE and PP.
If you cannot find a tank to suit your application, then we can surely make it for you. Our state of the art manufacturing facility can have your tank ready for you in no time at all.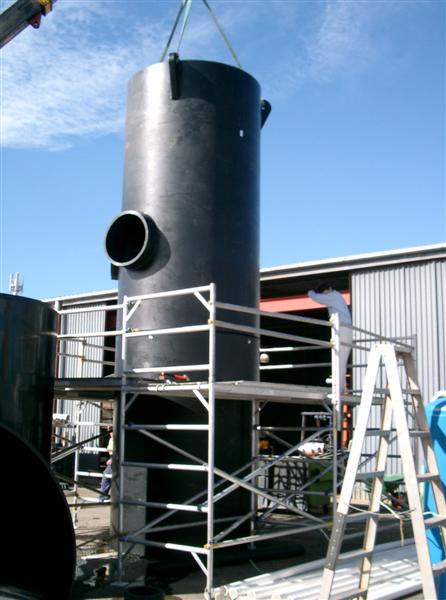 Rectangular fabricated plastic tanks are becoming the tank of choice for many industrial applications where durability and longevity in a highly corrosive environment are required.
Manufactured from first grade German manufactured PE or PP materials, these tanks are easy to service. During shut downs our tradesman can attend to weld any damage or gouging to the tank walls or floor restoring it back to full operating condition. In changing to plastic fabricated tanks our customers have shorted shut downs to days instead of weeks and reduced operating costs. At Islex we know that design is critical to achieving longevity of plastic fabricated tanks and there is no substitute for experience when it comes to getting it right.
Where your PE pipe is terminating into a traditional tank it is now possible to consider a plastic fabricated tank, which has the advantage of a considerable reduction in maintenance as well as easier cleaning. Similarly with PE pipe PE 100 resin offers abrasion and corrosion resistant performance when designed in accordance with DVS 2205.
Size limitation considerations are mostly related to transportation. Under DVS 2205 the dimension limits for a round tank are 4m diameter and 6m high. However with FEA modelling larger plastic tanks are possible. We have for example designed and fabricated a 10m high coal wash plant floatation tank. And multi layered large tanks up to 90mm thick have been manufactured for specific applications.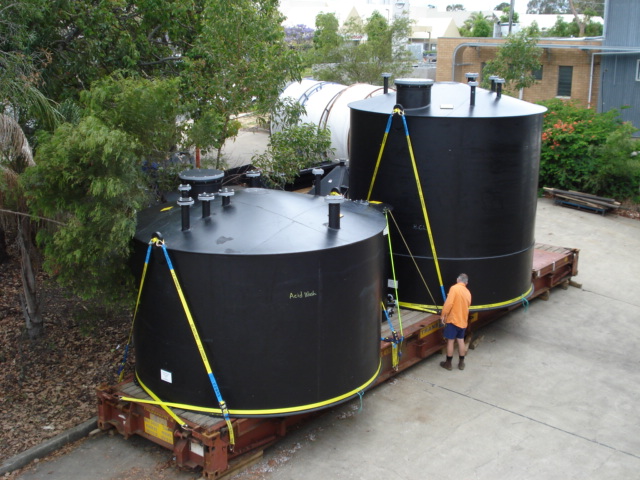 Islex Australia is committed to the development and evolution of our discipline.  Please contact us if you would like to discuss any of our products or services
Islex's fabricated Chemical Storage Tanks are designed and fabricated based on an assessment of the requirements of each tank, and are a reliable means of safely containing harmful or corrosive chemicals. Designed to DVS technical code 2205 and compliant with Australian Standards, our tanks provide an effective long term storage solution.
Chemicals such as Sodium Hypochlorite, Hydrochloric Acid, Sodium Hydroxide, and Phosphoric Acid are all containable with a custom tank designed and fabricated by Islex Australia. Specialised German design software, Finite Element Analysis, and a state of the art manufacturing facility allow us to confidently stand by our workmanship with design life options of up to 25 years.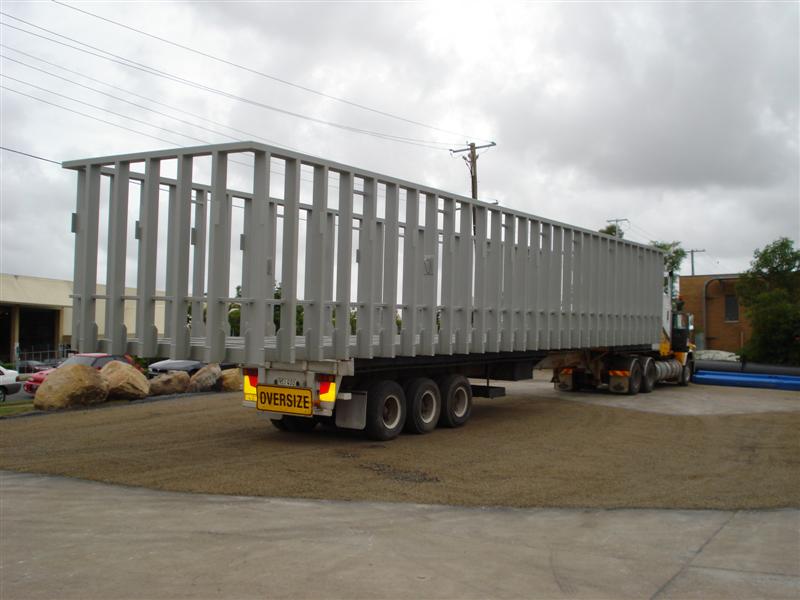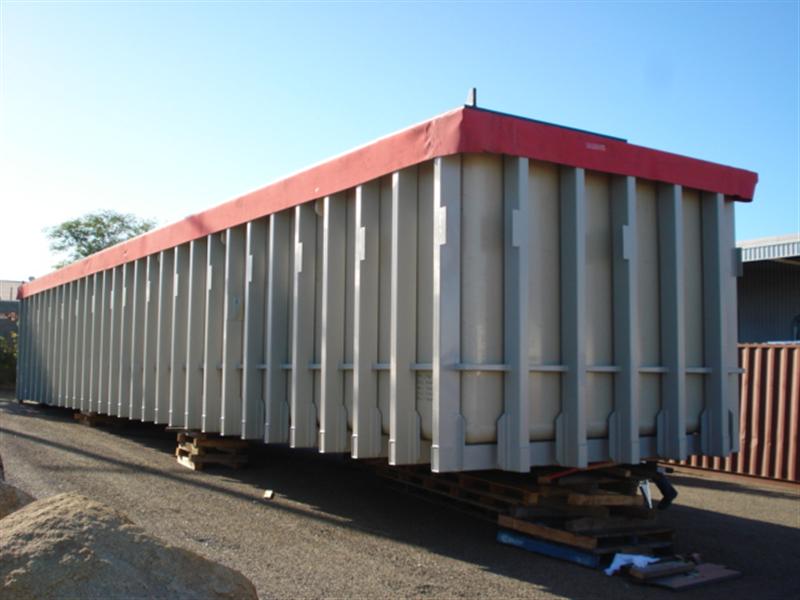 Due to the corrosive nature of process water, steel fabricated tanks suffer from rust and require ongoing maintenance. Polyethylene and Polypropylene are two primary materials which are stable and lasting in these conditions. In order to match the dimensions of the more traditional steel walled tanks, the Polyethylene/Polypropylene tank walls require support. This is achieved through the use of an external steel frame. The steel provides additional rigidity, whilst being protected from the wastewater and subsequent corrosion. The result is a strong, serviceable water treatment tank that requires less maintenance and upkeep than traditional steel tanks of the same size.
Similar to all of our Fabricated Plastic Tanks, your specifications govern the individual details of the product:
Typically rectangular shape with steel reinforcement
Round shape also available
Open top or fully enclosed
Weld Traceability (where specified)
Choice of inlet/outlet size, number, style, and location
Lifting lugs
Manway access/ladders
Mounting allowance for DAF systems
Ancillary plumbing
Provision for catwalks mounting
An Islex water treatment tank is easy to maintain
Our clients say that the biggest advantage in using one of Islex's Water Treatment Tanks is the reduction in maintenance. Nothing sticks to the plastic lining, making scheduled cleaning very quick and easy. The lack of corrosion means that repairs would only ever be required if the walls or floor were damaged through an accident. And in that case any damage would quickly and easily be repaired by one of our skilled plastic fabricators in little to no time at all.
The Islex water storage tanks undergo the same standard of construction as all of our tanks. Designed and fabricated to meet the demands of the application, our water storage tanks are typically made from Black Polyethylene, being tough, UV stable, and completely corrosion free guaranteed for the lifetime of the tank.
Made to order, they are the perfect fit for any application. Undercarriage tanks, tray-back tanks, marine tanks, custom water storage for difficult spaces is what we do.
If you cannot find a tank to suit your application, then we can surely make it for you. Our state of the art manufacturing facility can have your tank ready for you in no time at all.
Islex Australia is committed to the development and evolution of our discipline.  Please contact us if you would like to discuss any of our products or services